Merz Antique Firearms Catalog
All of our inventory is on this website. We update daily with sold and new items. In addition, we also publish the world's most extensive catalog of fine antique Winchesters.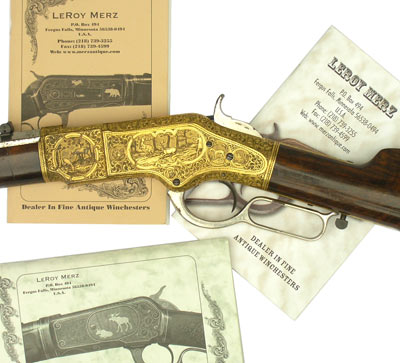 While our specialty is antique lever-action Winchester rifles, each issue of our catalog also includes hundreds of collectible Colts, Marlins, Savages, Remingtons, European arms and all other types of unique and collectible weapons.
Alongside rare and important one-of-a-kind pieces for the seasoned collector or investor, we always include a variety of items for the beginner or anyone who is interested in owning a piece of history.
Straightforward descriptions, detailed photographs, and honest grading make our catalog the standard against which all others are compared. Our philosophy is to nurture satisfied, informed customers, rather than dealing with problems and returned items down the road. Call or email us for a complimentary copy of our latest catalog,